ywam kochi
God's own Country
YWAM Kochi, 34/2392 A, Padmasree Lane, Mamangalam, Kochi 682025 India | Phone: +91-484 2340255, Email: ywamkochi@gmail.com
Copyright @ YWAM Kochi 2013 All Rights Reserved | Site Desinged by
Life Connection
Our Valuable
Discipleship Training School
YWAM Kochi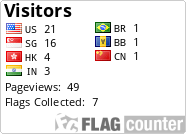 NATIONS2NATIONS DTS
N2N DTS is an lnternational Movement of YWAM, which seeking to restore the ''ldentity, Dignity & Destiny'' of all the People, Tribe and Nations, through Christ.

In this N2N-Discipleship Training School, you will get a taste of what is written in Rev.7:9. People from many nations, different culture and tribe will gather in to Worship, Pray and Dance together to celebrate and honour GOD.
Next school
January 20, 2014
Language: English
Course duration:
Lecture phase 12 weeks
Outreach 8-12 weeks
Mega DTS...