YWAM KOCHI
God's Own Country
Copyright @ YWAM Kochi 2013 All Rights Reserved | Site Desinged by
Life Connection
contcat us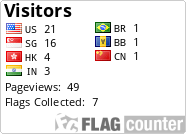 Our Valuable
Staff of the day
YWAM Kochi
NATIONS2NATIONS DTS
N2N-India DTS is an lnternational Movement of YWAM, which seeking to restore the ''ldentity, Dignity & Destiny'' of all the People, Tribe and Nations, through Christ.

In this N2N-Discipleship Training School, you will get a taste of what is written in Rev.7:9. People from many nations, different culture and tribe will gather in to Worship, Pray and Dance together to celebrate and honour GOD.
In this most modern world of Technology and the age of world-wide Net-Works, which is ultra-rapidly growing, we desperately need GOD's abundant wisdom, which is not common. So, through this DTS, we can impact this fast-generation through the "7 Spheres of influence", which GOD had revealed in YWAM. We specially focus on, how to be a Missionary in this ''Spheres of influences'', along with the other topics, such as: Arts & Entertainment, Media, Business, Education, Family, Church/Religions, and Government. Be prepared, to be an ''influencing-factor'' in these areas of our N2N, by Prayer.

We have our international leaders give the training; how to influence such ''different spheres'' with heavenly-wisdom and Godly-knowledge.

This DTS will be an exciting time for you, which will change your Biblical World-View. We have exuberant and Vibrant OUTREACH.

We will give opportunities to work on the "7 Spheres", as we send our OUTREACH-Team to South & Central & Middle East Asia, and beyond. We will give the Freedom to choose their "7 Spheres". OUTREACH is an exciting time of 12 Weeks. You will be stretched and challenged in your relationship with GOD like never before. And you are granted to have many opportunities to see others coming to Know GOD, as well as from the "different Spheres".

Next School:
July 22, 2013
Language: English
Course duration:
Lecture phase 12 weeks
Outreach 8-12 weeks