YWAM KOCHI
God's Own Country
Copyright @ YWAM Kochi 2013 All Rights Reserved | Site Desinged by
Life Connection
contcat us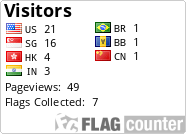 Our Valuable
YWAM Kochi
STATISTICS OF KERALA
Location: India
Area: 38,863 sq km
Population: 31,841,374
Capital: Thiruvanthapuram
Language: Malayalam, English is widely spoken
Religion: Hindu 47%, Christian 30%, Islam 23%
Time: GMT = 5:30
Climate: Tropical
ABOUT KERALA
Kerala has the highest standard of living among all the states in the Indian alliance. Ironically Kerala has the least number of Industries or manufacturing and is entirely a consumer state. With the population densely distributed throughout the state a visitor to Kerala would feel that it is one big city as there is hardly any empty land. Kerala economy thrives on Malayalee people who work in other parts of India or abroad. Also with many beautiful locales to offer, Kerala is an attractive tourist location in India.

Most of the people of Kerala are Hindu. But there is a considerable population of Christians and Muslims too. All the people celebrate the religious festivals, of each community. The biggest festival being ONAM, which is celebrated in memory of the ancient King Mahabali of Kerala. Hindus, Muslims and Christians together participate in the Onam festival, which is one of the best times to visit Kerala. There are also number of tribal people lived in Kerala.
HISTORY OF KERALA
Original inhabitants were animists, followed by the Dravidians. After Alexander's triumphant sweep over Asia Minor, the ports of Kerala became a link between the Middle East, the Mediterranean and China.

In 1498, Vasco da Gama made his historic landing on the Malabar Coast. In 1723, the East India Company signed a strategic treaty with King Marthanda Varma. For a few decades, Hyder Ali and his son -Tipu sultan proved to be a thorn in the flesh of the British, sweeping down several times into Kerala. In 1947, it was the turn of the British to pack their bags.
THE PEOPLE
Kerala has considerable ethinic diversity. The malayali majority belong to the Dravidian group of erly Indian peoples.

There is a small population of descendants of Indo-European migrants from the north Central hill tribes exhibit affinities with the Negrito peoples of Southwest Asia. Most Keralites are Hindus, but there are also large Christians and Islmic, and Lesser Jain and Jewish minorities.

The official language is Malayalam. A long contact with the outside world has led to an intriguing blend of cultures and given Keralites a cosmopolitan.